PATIENT VISITS MEDICAL RECORDS COURT DOCUMENTS INTERVIEWS FOCUS GROUPS MEETINGS CONFERENCE CALLS AND MORE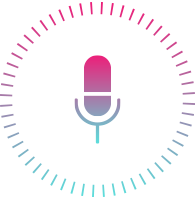 ORGANIZED. UNIQUE. PERCEPTIVE
Welcome to El Paso Transcription,
The ideal answer for your company's requirements.
El Paso Transcription is a full-service transcription company that uses specific requirements to create an organized and systematic work method that yields satisfying results. Our process is designed with you from start to finish, starting by understanding how best we can help you achieve success for your project needs and setting up details about what will be required of us during each step along the way.
As a full-service transcription company, it's essential that no matter where or when input comes in–we're ready for anything! With thousands of clients across industries as diverse as financial services software development companies and healthcare, we believe that having a flawless client experience is a must. That's why we take steps to ensure you have the best possible one by checking quality, consulting with you, and managing payments after your project is complete.
Speak with one of our helpful customer representatives today to learn more about how we are the premier choice for transcribing your content.
100% NATIVE ENGLISH SPEAKERS
We're ready to show you why we are the best option for transcribing your content. Believe us when we say that our services can't be beaten in quality. We have had great success over the years compared to most of our competitors because our staff is sourced locally in the United States.
We have a dedicated, customer-oriented team that you can reach by phone or email. We're here to be of service and support for all your needs!
INDIVIDUAL PROJECT STRATEGIES
We want to provide you with the best possible experience, so we offer tailored solutions for any project of your dreams. We will discuss all specifications and handle every aspect – from start to finish!
Transcription Services in El Paso
When you work with us,
The possibilities are endless.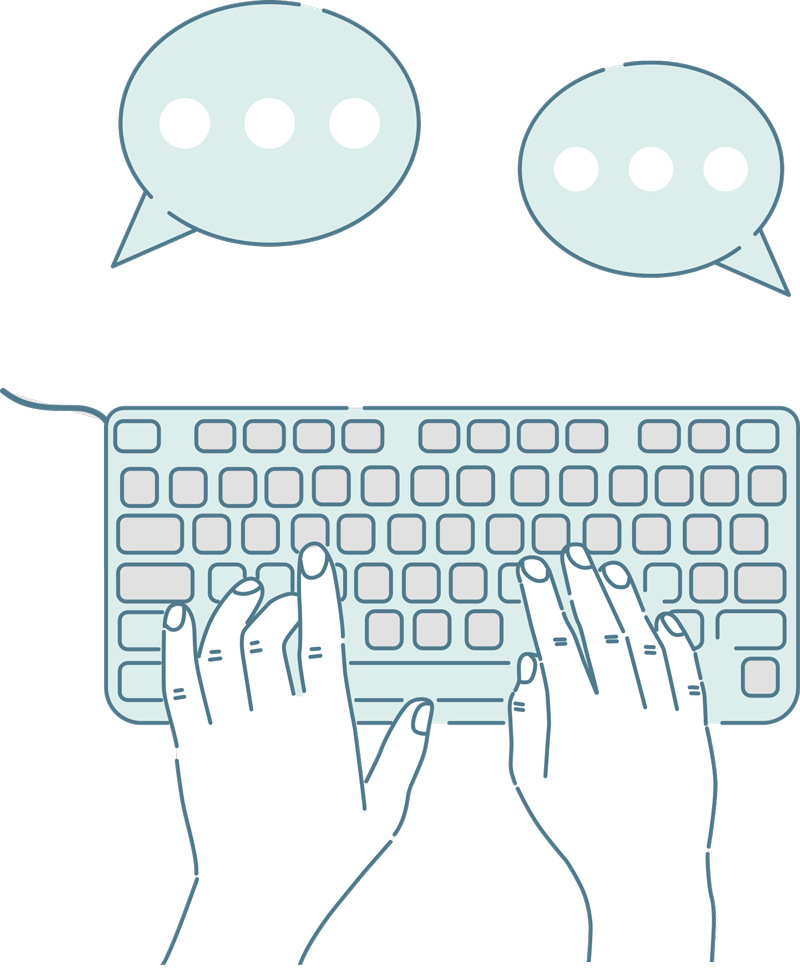 WE'VE GOT YOU COVERED
Our team can help you with all of your needs. Whether it is interviewing, medical, legal, podcasts, or publishing – we have a wide range of skills and knowledge that will get any project moving forward quickly.
We have been meeting industry standard requirements for decades now by providing high-quality services to our clients. This means whatever service you are looking for on top transcribing – if there's anything we can do to make life easier, then give us a call!
Our transcribing services are used in the following industries.
UNITED STATES LINGUISTICS STAFF
Translations by native speakers. Quality Assurance: Proofreading – Every translation will be double-checked concerning spelling and grammar, which is easier than ever before thanks to our experienced staff.
GUARANTEED AMAZING PERFORMANCE
Teams are an ideal method for completing tasks that require a diverse set of skills. When you triple-pass inspect your work, mistakes and blanks won't be the least bit problematic.
PROMPT DELIVERY
Translate your files in a timely manner with our team of talented professionals. We'll bring you the best results on time and hassle-free!
REALISTIC FEES
You'll know how much it's going to cost before purchasing! Reasonable Costs mean the actual costs and expenses incurred by us in carrying out any further Audit under Contract.
EXCELLENT CUSTOMER SERVICE
US-based service team available 24/7. Is there a problem? We will make it right. Your satisfaction is our number one priority.
El Paso MEDICAL TRANSCRIPTION
LET SOMEONE ELSE TAKE CARE OF THINGS YOU DON'T NEED TO DO.
Doctors are spending more and more time on paperwork than they do helping people, which is why many doctors use a Remote Scribe service. This helps them focus all their energy on the patient without having to write notes themselves.
WORKS SEAMLESSLY WITH EHR
Remote scribes are an excellent solution for the health care industry. People in this work sector know that technology has changed how we provide and document medical services, but it also has a significant administrative load. A remote scribe can reduce some of these burdens while improving our patient's experience by completing EHR documentation simultaneously as they see patients during their visits–in real-time!
There are occasions where having a skilled medical scribe is simply not possible. In those cases, Remote Scribe may be just what your doctors need to provide the best and most up-to-date care.
ACCESSIBLE - IDEAL FOR VILLAGE OR SMALL TOWN DOCTORS
Remote Scribe offers cutting-edge medical documentation solutions that will make it easy for you to successfully grow your practice no matter where or when you treat patients. All our services are created with the understanding of how providers' needs change regularly, which is why we offer domestic support and other specialties!
HIGH-LEVEL DATA TRANSFER PROTECTION
Remote Scribe can provide a HIPAA-compliant way to document patient interactions. All recordings are stored on an enterprise-class server with high security so that you never have to worry about privacy again!
RECEIVE ONE MONTH TRIAL, AND TELL US WHAT YOU THINK!
With Remote Scribe, you can save hours of time recording and transcribing your audio/video files. Try 30 days free!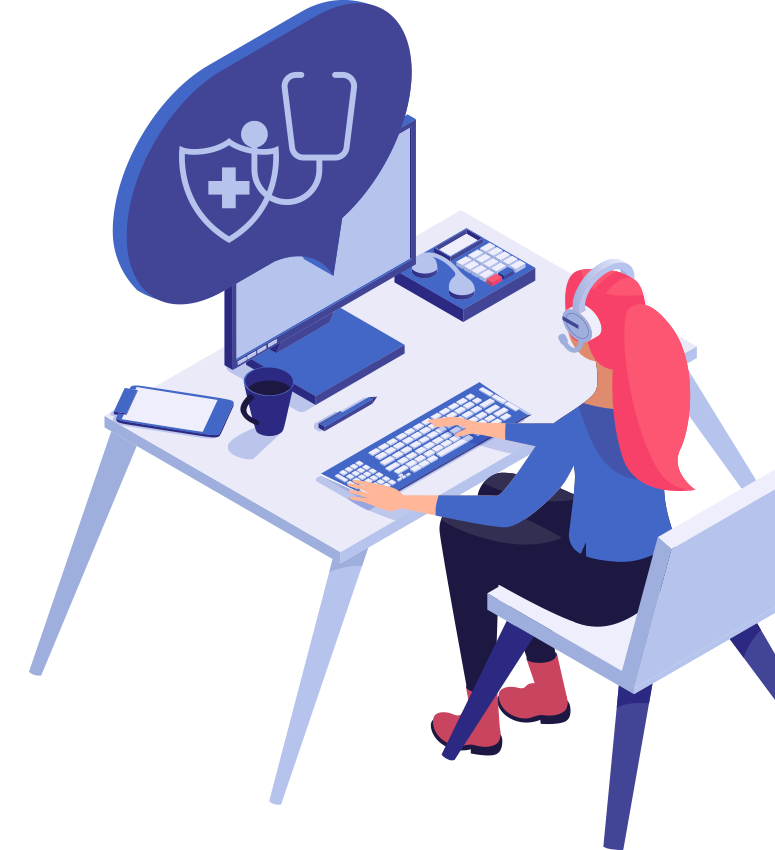 FREE GUIDE FOR MEDICAL PROVIDERS: NAVIGATING DOCUMENTATION SOLUTIONS
"The turnaround time is phenomenal. The staff are friendly, courteous, and are quick to respond to any issues you may have. I highly, highly recommend this company for any of your transcription needs."
Cindy W.
Medical Secretary
Berkshire Orthopedic Associates
★★★★★
"They have excellent customer service! I highly recommend them! We have been using their service since 2005!! I would give them a five star review for impeccable service."
Suzanne B.
Office Manager
Physicians Medical Rehabilitation Associates
★★★★★
"We have been working with Princeton Transcription* for a few years. Princeton is our first choice for all of our transcription needs. Their quality of work and quick turnaround time is perfect for our needs. We are very happy working with Princeton!"
Marisa K.
Project Logistics Manager
Human Factors MD
*Princeton Transcription (PTI) is our parent company.
★★★★★
"Coordinated Medical Network has been doing business with PTI* for 15 years. We have always been very pleased with their services. They always go the extra mile for us and are very pleasant to work with."
Coordinated Medical Network
*Princeton Transcription (PTI) is our parent company.
★★★★★
"Princeton Transcription, Inc.* is a solid transcription service that delivers accurate results with an excellent price. Turnaround times are superfast and the account managers are incredibly professional. Highly recommended!"
Heather H.
Office Manager
Donald R. Counts, M.D.
*Princeton Transcription (PTI) is our parent company.
★★★★★
"As a customer of Princeton* well over 12 years I can tell you for sure there isn't anyone out there better. I have been in the medical field for 35 years and have utilized many companies, this one is top notch. You can't go wrong with this company. I have nothing but respect for the way they run their business."
Kim S.
Office Manager
Stuart J. Gordon, M.D.
*Princeton Transcription (PTI) is our parent company.
★★★★★
"We have used Princeton Transcription for many years. They have spoiled us for any other service. They provide timely turn-around; are competent and efficient- always willing to work with us to make sure we have what we need, when we need it. I highly recommend their services."
Terry Murillo
Practice Coordinator
North Atlanta Pulmonary & Sleep Specialists
*Princeton Transcription (PTI) is our parent company.
★★★★★
"We have been using Princeton for a few years now. They are reliable, their transcription is accurate, and their turnaround time is excellent. If there's an issue, they are always willing to resolve it, or help with it, depending on the situation. I would highly recommend them to anyone looking for a reputable, dependable transcription service."
Melanie Cellini
Dr. Jeffrey D. Gaber & Associates, PA
*Princeton Transcription (PTI) is our parent company.
★★★★★
Do you require a transcription service to aid in the growth of your company? Contact us today, and we'll take care of the rest.
We are available for all of your form inquiries 24 hours a day, 7 days a week. Call 915-974-3495 for quick assistance or if you already have an account. Thank you!